Security Doors Perth
Provide an effective barrier for intruders with security doors
Security doors are your first line of defence when it comes to intruders. Do your bit to protect your home and your family by investing in security doors that are durable and can withstand Perth's weather conditions. Summit Security has a wide range of stainless steel and aluminium security doors to choose from.
Based in the Perth suburb of Canning Vale, we service the wider metropolitan area and will travel to regional Western Australia when practical. We offer a range of specialist products and services to keep unwanted visitors out of your house. Our range includes hinged and sliding doors and custom-made security screens. Request a free quote today.
Our security doors provide an effective barrier when talking to strangers at the front door and feature a triple lock with one flick operation, activating three locking points. Sturdy mesh and a patented manufacturing process combined with aesthetically pleasing design options make our security doors among the most popular in WA.
Range of features
Summit's home security doors feature:
High tensile 316 marine grade stainless steel, or aluminium
Unique patented manufacturing process
Three-point locking mechanism
Robust designs for maximum strength and durability
Corrosion resistance
A range of frame colours
10-year warranty
Testing to Australian Standards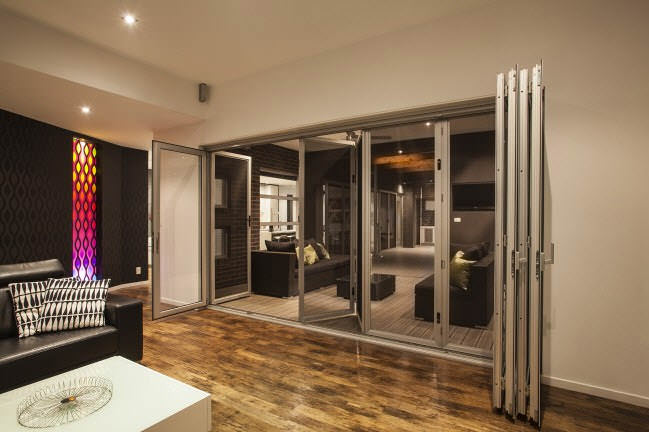 Why you need security screen doors in your home
The safer alternative to common exterior doors with wooden frames. Intrusion attempts will be difficult with stainless steel security doors.
A secure home means you pay less on your home insurance policy, and adds value to your property.
There's no need to go for a plain design. Summit Security will frame colours to suit your home.
Why choose Summit Security
Our security doors include hinged and sliding options with Amplimesh® stainless steel products, SupaScreen®, IntrudaGuard® aluminium or SecuraMesh®. Their features include:
SupaScreen® – Made from high tensile stainless steel, woven into a fine mesh, maximising strength and durability while providing a welcoming entrance to your home.
IntrudaGuard® – made from a single sheet of specially tempered marine grade aluminium with a distinctive perforated design, makes it not only corrosion resistant but easy to maintain. Get the modern screens architects love and demand. Our durable products with a contemporary colour range make it easy to find the perfect security door for your home.
SecuraMesh® – Grille style, these provide a visual deterrent as well as effective protection. There are a variety of grille designs and frames available.
Request a free quote today or contact us to enquire about our range.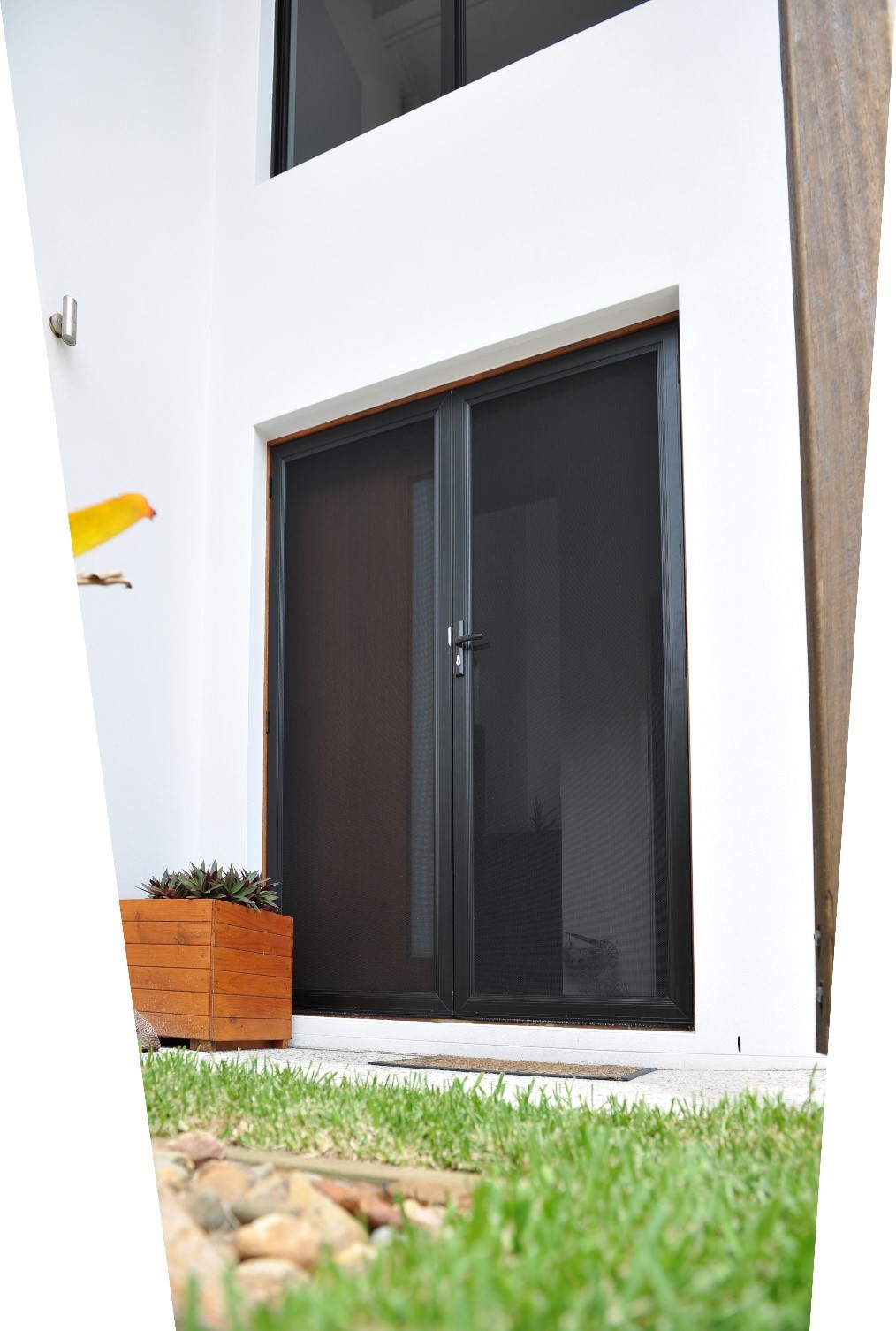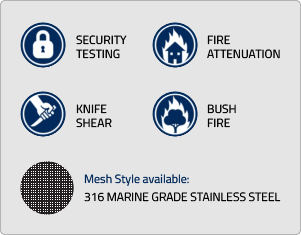 Hi Les,
We would like to thank you and Tim for the quick and hassle-free installation of the security doors. They turned out much nicer than we expected and we are really pleased. We will be sure to recommend you guys should we hear of other wanting security doors put in. Thanks once again ☺
Thanks and regards,
Juana & Iskandar